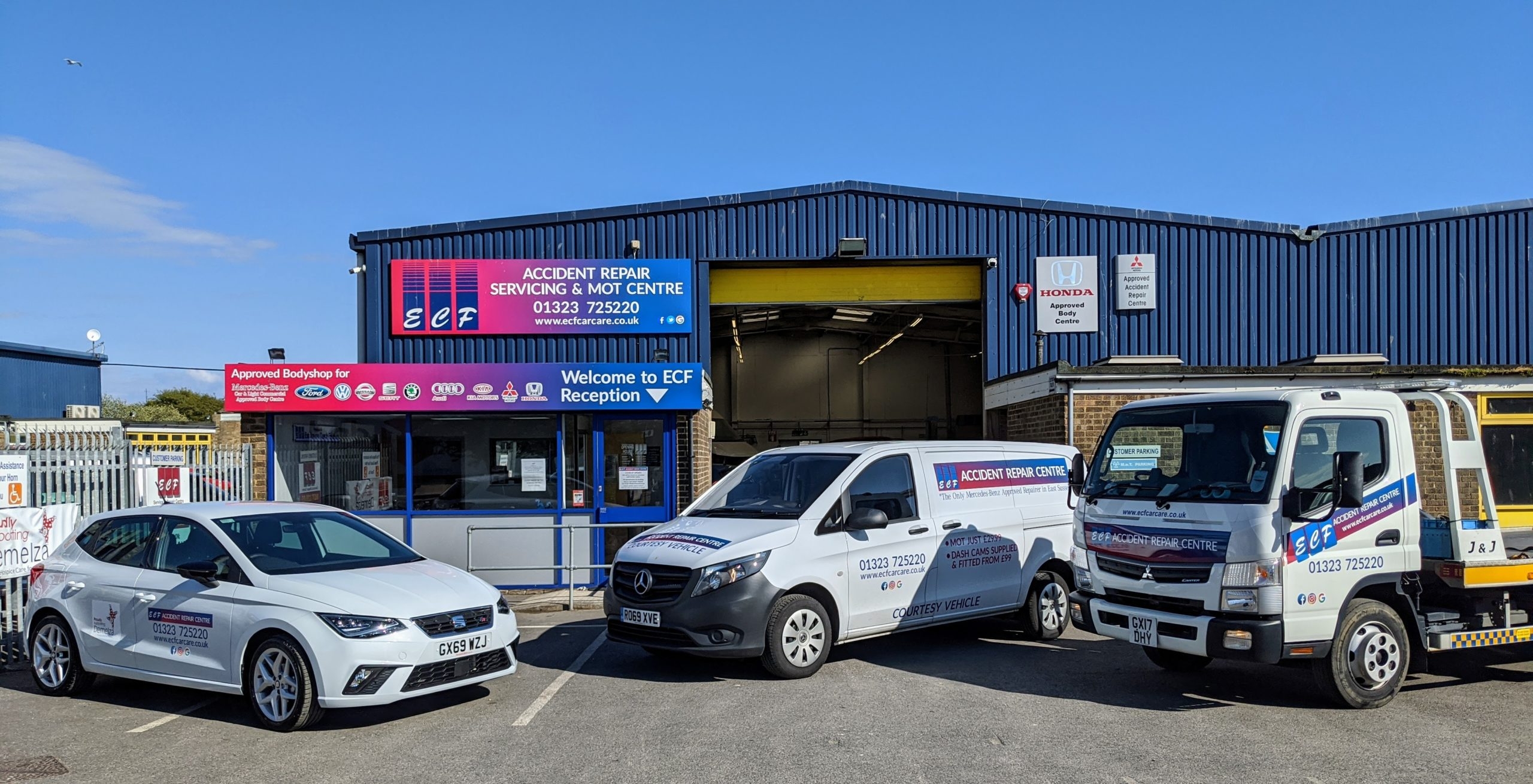 NEED HELP GETTING YOUR
VEHICLE TO US?
ECF offer a free collection or delivery service within a 50-mile radius of Eastbourne. We also have our own recovery truck to assist if your vehicle is deemed unroadworthy, which is available during working hours or 24hr recovery with a trusted recovery contractor.
NEED TO BORROW A CAR, WHILE YOURS IS WITH US, BEING REPAIRED?
No Problem. Our class A courtesy fleet is free to use as long as you have fully comprehensive insurance cover or if not, you can still take out a day insure policy. Need something bigger or more luxurious, then we can upgrade you to an Audi or Mercedes-Benz. Just ask reception to work out a price for you.